Vietnam Job Placement Program
In-Country Orientation, Teaching Practice With Vietnamese Students And Job Placement In Vietnam.
An add-on program for an already completed 120 hour or more TEFL certification.
Our Vietnam Fast Track includes pre-arrival and in-country support, practical teaching hours with real Vietnamese students, and job placement assistance in Vietnam. You don't have to have it all figured out - we're here to support you and make your transition to teaching and living here as smooth as possible!
Let Us Help You Start Teaching English In Vietnam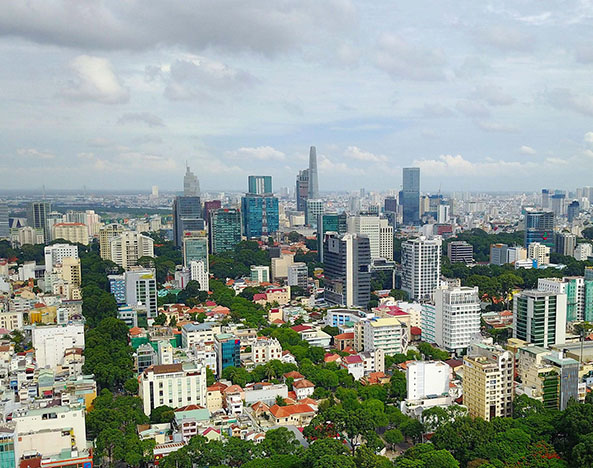 With the release of our 120 Hour Online TEFL Course that can be completed remotely at your own pace we saw that our graduates wanted a chance to practice teaching real students before diving into the job hunt.
They also wanted to move to Vietnam and start teaching after obtaining their TEFL and get help with finding a job.
Therefore, we developed the Ninja Teacher Fast Track program!
Whether you took your TEFL through us or you already have one that meets our standards, this program is for you if want assistance moving to and starting to teach in Vietnam!
Full Job Placement Assistance: We Help You Secure A Teaching Job In Vietnam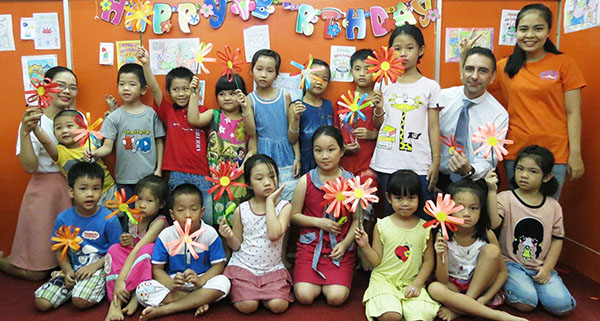 With your online TEFL course plus classroom experience from your practical classes you'll have the confidence to step into to a interview demonstration class to secure employment in a paid position in Vietnam. 
We have close relationships and a great reputation with the top schools in Vietnam, plus extensive support during the hiring process, to ensure you get a shot at the best jobs out there.
Living costs are also extremely low in Vietnam, about $600 - $800 per month, so you'll be able to live a fantastic lifestyle.
What's Included?
Pre-arrival support
Including visa and document authentication guidance. All your questions will be answered so you can arrive confidently here in Ho Chi Minh City.
Exclusive Ninja Teacher community events
Network and make friends, including our monthly rooftop meet ups and a walking tour of some of the major sites in HCMC.
Lesson planning support
Come in to Ninja Teacher Academy and get help with your lesson plans in preparation for solo teaching, and for demo lessons during the hiring process.
2 hours observations
Sit in on an experienced teacher's class with real Vietnamese students so you can see a class in action before taking the reigns. Plus, another observation to watch on video to take away more tips from a Ninja Teacher alumni's classroom.
4 hours practical teaching
Teach real Vietnamese students to help hone your teaching skills before you begin the job searching process.
Presentations from employers
Some of Vietnam's most established schools who are looking to hire new teaching candidates come in to present at Ninja Teacher Academy so you can learn more about what's on offer from schools. These are just a few of the schools in our large network of employers.
1-on-1 in-person job coaching
So we can determine your priorities in a position and evaluate what companies are the best fit for you.
Applications submitted directly to employers
We send your CV to employers across Vietnam to help you set up interviews, demo lessons, and to secure teaching contract(s).
Ongoing assistance in Vietnam
Access to the Ninja Teacher Alumni network with expat resources, exclusive job leads, and networking opportunities.
Assistance With Finding Accommodation
We'll help you find and book accommodation in the ideal location and based on your budget.
Schedule
Week 1
Monday & Tuesday: Presentations from schools and employers
Thursday: Lesson planning support session
First observation scheduled during the week


Weekend
Solo teaching begins
Saturday night: Welcome night social meet-up with trainees, Ninja team, and alumni
Sunday: City tour


Week 2
Complete solo teaching
1-on-1 job coaching & begin job interviews
2022 Program Dates
To be confirmed based on border reopening news:
- 4th June
- 3rd September
Current Travel Restrictions
Enrollment on our Fast Track program is currently suspended until travel restrictions to Vietnam are lifted. Get in touch with us or join our email list to get notified about the latest updates.
Program Fee
For our online TEFL graduates: $497
For those with another eligible TEFL: $597
To apply click Get Started and get in touch with our team.
Requirements
1) Completed 120 hour or more TEFL certification.
We recommend the Ninja Teacher Academy Online TEFL Course, alternatively a fully classroom based 4 week TEFL course OR an online TEFL certification which will first needed to be vetted due to varying degrees of quality of online training and some certificates not being accepted by the Vietnamese government.
2) Completed a bachelor's degree in any subject.
This is required by the Vietnamese government to obtain a work permit and work legally.
The degree can be of any major as long as it is a full bachelors degree from an English speaking university / college.
Don't have a degree? Inquire for details of our practical teaching and job placement option through our partner in Cambodia. Cambodia is the only country in Asia where one can legally teach without a degree.
3) Native English Speaker from either the United States of America, United Kingdom, Canada, Ireland, Australia, New Zealand or South Africa. 
4) Be fit and healthy. Any pre-existing physical or health conditions should be cleared with our enrollment manager.
5) Able to obtain a clean criminal background check from home country (some exceptions may apply.)
Ninja Teacher Academy Reviews
Free Guide Download - Our Salary, Living Expenses & Start-up Costs Guide: