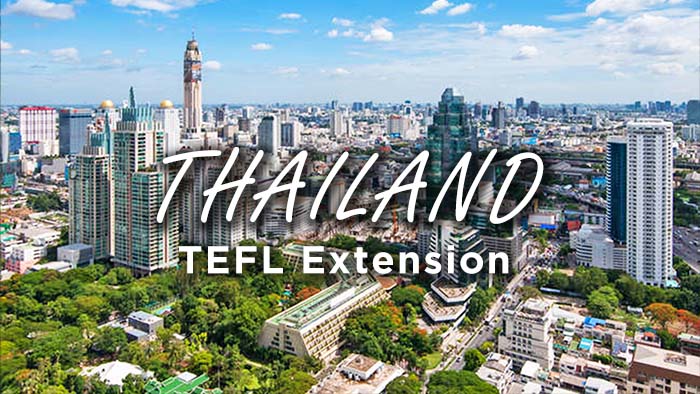 2 week in-country orientation in Bangkok, practical teaching hours and job placement in Thailand for those who have completed a TEFL certification.
Teaching English in Thailand
Experience Tropical Beaches, Friendly Locals, Amazing Nightlife and Delicious Thai Food.
One of the most beautiful countries in the world, teaching English in Thailand offers salaries of $1100 to $1600 month for first time teachers with low living costs.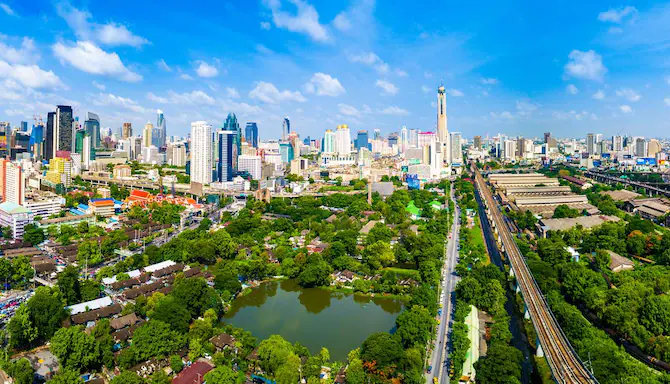 If you've already completed a TEFL certification, like Ninja Teacher's own Online TEFL course or another course that meets quality standards, you can do this 2 week orientation, practical teaching experience and job placement assistance.
This allows you the benefits of getting the practical experience, 6 to 8 hours of teacher practicums at local schools, community, support and assistance with securing a job of an in-person TEFL course without needing to redo a full TEFL.
Current Entry Fees & Quarantine


UPDATE: Exciting Thailand Entry Update - Quarantine On Arrival Removed For Vaccinated Travelers From 10 Countries!
Vaccinated travelers coming from USA, UK, China, Germany, and Singapore (and 5 other countries which have not yet been announced at the time of this post) are now no longer required to quarantine upon arrival in Thailand. A negative COVID test is required before the flight and upon arrival, and once results come back from that test, the individual is free to move around the country.
This is huge news, and it seems that Thailand is intent on expanding upon this list of countries over time to make entry more accessible.
Thus, as of now, teachers coming from the above-listed countries do not have to worry about quarantine costs upon arrival, and any coming from other locations only need to quarantine for 7 days (and may be eligible for the Phuket Sandbox 'quarantine' in which you can move freely about the island during your quarantine time).


For those not from one of the 10 countries:
Currently Thailand has 2 arrival and quarantine options available. The Phuket Sandbox model allows for you to do your "quarantine" on Phuket island where you can freely go about the island and aren't confined to your hotel. The second option is to fly directly to Bangkok and do your quarantine in a hotel. The current quarantine period is 7 days.
Quarantine option 1: Phuket Sandbox
There are many approved hotels to choose from with prices as low as $100 - $200 for all 7 days.
Meals, treatments, and tests not included.
Here is an estimate of the approximate costs for this process:
COVID Insurance - $240
SHA+ Hotel - $185
COVID Tests (in Phuket) - $162
Visa Fee - $40 (inc. shipping)
COVID Test (before flight) - $50
Total Costs - $677
Quarantine option 2: Bangkok
Approved hotels are approximately $500-$600 for the 7 days.
Includes 3 meals per day, all treatments, and tests.
Here is an estimate of the approximate costs for this process associated:
COVID Insurance - $240
ASQ Hotel - $475 (cheapest)
Visa Fee - $40 (inc. shipping)
COVID Test (before flight) - $50
Total Costs - $805
Program Fee
Course Deposit = $200
Final Payment = $525
TOTAL $725